Clearwater Chiropractor for Health and Wellness
Dr. Stephen Nedd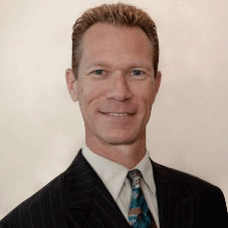 Dr. Stephen Nedd graduated from Logan College of Chiropractic in St. Louis, Missouri in 1989 and earned his Florida license as a Chiropractic Physician in 1990.  He practiced in Fort Myers, Florida from then until the end of 2007.  Dr. Nedd relocated to Clearwater, Florida at the end of that year and is currently the owner of Nedd Chiropractic & Wellness Center. Dr. Nedd's specialty and passion is in sports chiropractic and treating athletes including elite professionals.  In August of 2014, he attained the status of Diplomate of the American Chiropractic Board of Sports Physicians®, of which there are only approximately 350 doctors in the country with this prestigious honor.  He especially enjoys treating student-athletes and volunteers at local sporting events.
On a Personal Note
Dr. Nedd stays active through daily personal training.  His biggest hobby is fishing, living in the perfect spot to go deep-sea fishing off the coast of Florida.  He also enjoys movies, concerts, video gaming, playing with his dogs, following his hometown Cleveland sports teams, organic gardening, and creative gourmet cooking.
Additional Certifications
Dr. Nedd has post-graduate certification in Applied Kinesiology and is Advanced Proficiency Rated through Activator Methods®, as well as practicing Diversified Technique, Acupuncture, Cold Laser Therapy, Physiotherapy, and Clinical Nutrition. These techniques give Dr. Nedd a unique approach to patient care, having many tools to treat using the gentlest of techniques as well as being able to provide the care required for more difficult presentations.
Animal Adjustments and Cold Laser Therapy
Besides his successful practice in dealing with human health problems, Dr. Nedd also provides spinal adjustments and cold laser therapy for small animals, including cats and dogs, at our office regularly. One of his favorite expressions is "If you've got a spine, you're mine!" In order to see small animals at our office a form called "Animal Adjusting Veterinary Affiliation" must be filled out with your local veterinarian's signature to authorize care here. You can download a copy from the Online Forms page. Dr. Nedd has also successfully helped horses and is available on weekends to assist at local stables! Dr. Nedd is a Certified Veterinary Chiropractitioner accredited by the International Association of Veterinary Chiropractitioners since April 2003.
Give our Clearwater chiropractic office a call to schedule an appointment today!
---
Nedd Chiropractic & Wellness Center | (727) 467-0775